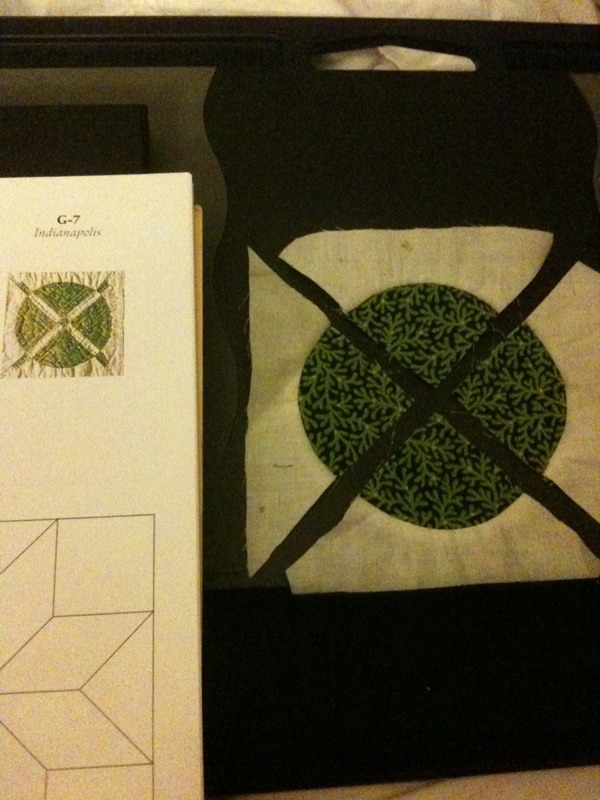 Block name: Indianapolis
Original position: G-7
Jane's Addiction position: G-7
Fabric/foreground: rocky mountain quilt museum collection / Judie Rothermel
Fabric/background: lighter stained
Color Group: green
Wave: 1-center
Date started:
Date finished:
Time:
Pieces: 21
Method: hand-pieced curved pieces
Notes: fun to do the hand piecing... Well, the curved hand piecing was fun.

Blocks completed: 0
Total number of pieces: 0




This is pretty much a hot mess.
I really need to go back and finish this one.
Jane's Addicted binder